LIFE RAFTS
Sales and Service in Portland and Ellsworth, Maine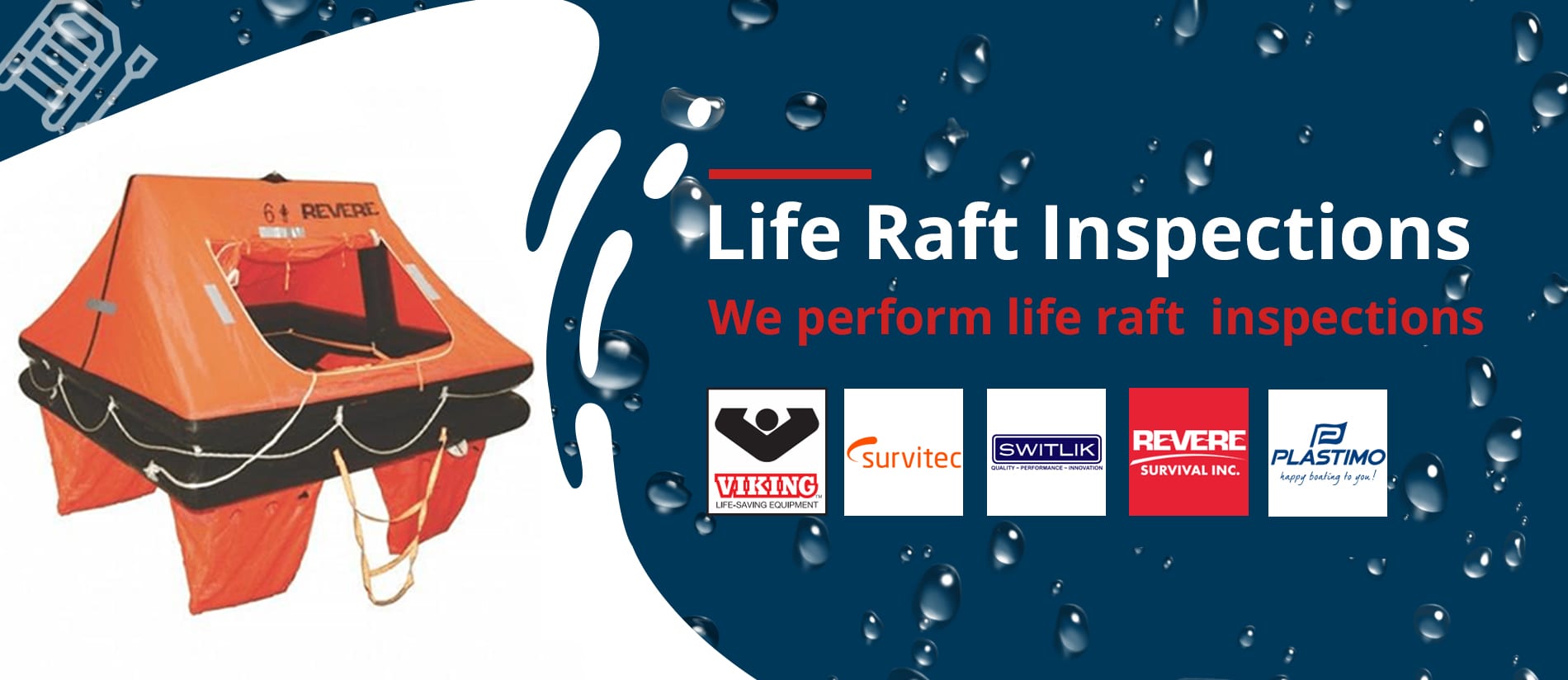 Selling and Servicing Life Rafts in the Gulf of Maine
Having a life raft on board that fits you and your crew's needs while onboard a boat is important in the case of a capsized vessel. Choosing an appropriate life raft can seem overwhelming due to the many options and variations in products available on the market. 
A few things to consider when choosing a life raft:
How many people do you typically travel with on your boat? 
Are you boating near shore or offshore? 
What is the typical water temperature of where you will be? 
Common Life Raft Sizes:
1-2 Person
4 Person
6 Person
8 Person
9+ 
Make sure to know the service schedule for the raft you choose. This is an important thing that a lot of people forgo and unfortunately wrongfully think, "I will never have to use it." Life Rafts need to be serviced after their warranty date noted by the manufacturer and different rafts have different service schedules depending on the materials and features.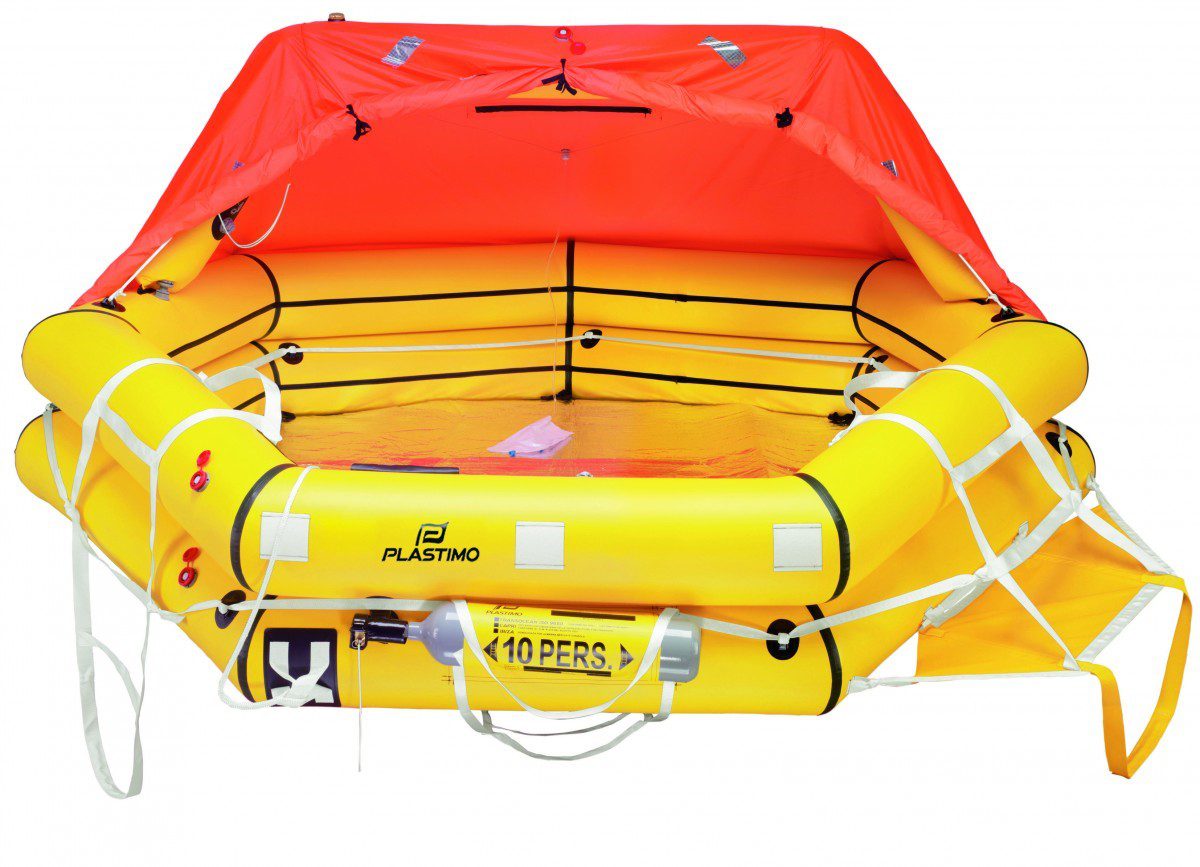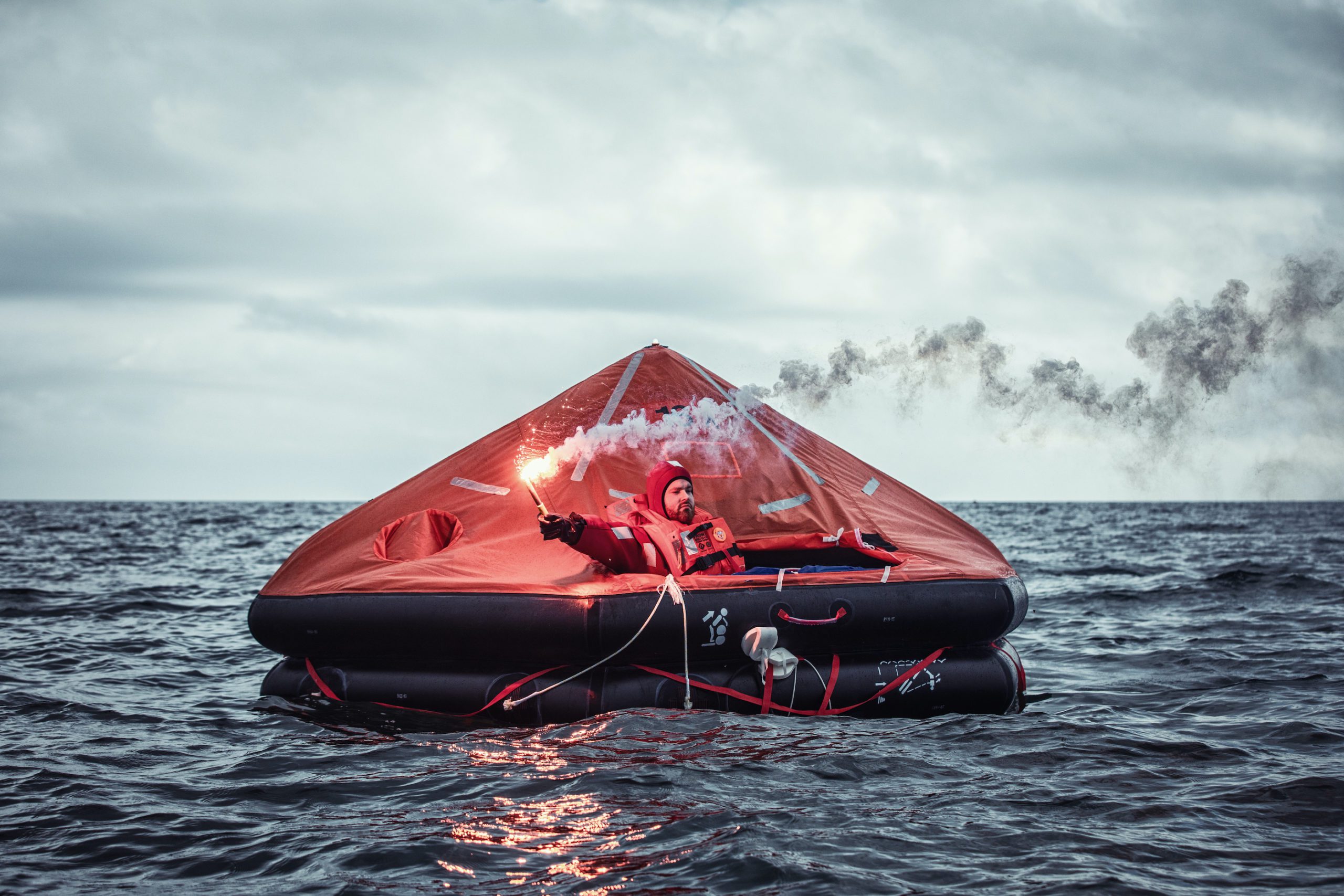 Life Raft Service and Marine Safety Consulting Requests
PICK UP & DELIVERY AVAILABLE FOR LIFE RAFT SERVICING! CONTACT US TO INQUIRE
A regularly inspected life raft is one of the most important and least used pieces of survival equipment. Think of it as "Life Insurance".
Yearly servicing of life rafts is crucial to ensuring they function properly in the face of an emergency. To keep your crew as safe as possible- and meet US Coast Guard Mandatory regulations, it is important to make sure your life raft is inspected, tested, and serviced by a trustworthy and certified facility. At Chase Leavitt, we have over 100 years of experience in the Marine Industry and all of our technicians are certified and maintain routine training to ensure only experts are servicing your life rafts. We are a U.S. Coast Guard certified marine servicing facility, maintain approvals from an extensive list of life raft manufacturers, and invest in ongoing training for our technicians. These combined allow us to back our commitment to your safety with extreme confidence. We take pride in being thorough in every step of inspecting and servicing your equipment. 
Service schedules and costs vary across different manufactures and rafts. We will help educate you on your equipment and provide reminders for all of our clients to ensure timely completion of inspections and service. Whether you are looking for a new life raft, or are in the market for a new facility to have yours serviced, give us a call or email and we will answer any questions and add you to our schedule! 
Your safety is our number one priority.
Advantages to having your life raft inspected often-
Over time life raft fabrics might deteriorate or become damaged which can lead to slow leaks.

Seam tape may open causing a leak

CO2 cylinders may lose charge over time and can sometimes lose charge completely

Damaged or expired equipment must be repaired or replaced.

Corrosion of

Inflation system inlet valves or hoses may occur.

Manufacturers often notify us of recalls or certain actions that must be taken at the next service of life rafts. 
Periodically do the following to ensure safety & prepare for your life raft to be serviced-
Be sure to check the hydrostatic release (if applicable) is in date and installed correctly if your life raft is in a canister.

Periodically check lashing to ensure function and safety

Check hardware

Always make sure the raft is tight and secured in the cradle.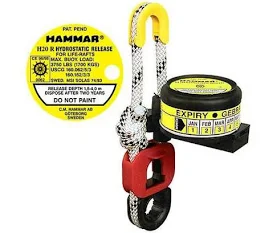 Not sure where to start? Try our Marine Saftey Consulting
It is hard to know what you don't know. That's where our marine safety consulting comes in. Stop in or inquire below and we will be happy to help you safely enjoy time on the water. 
Need Service? Fill out a service request form below!
Achilles
Viking
Plastimo
Survitec
Switlik
Revere Survival Inc.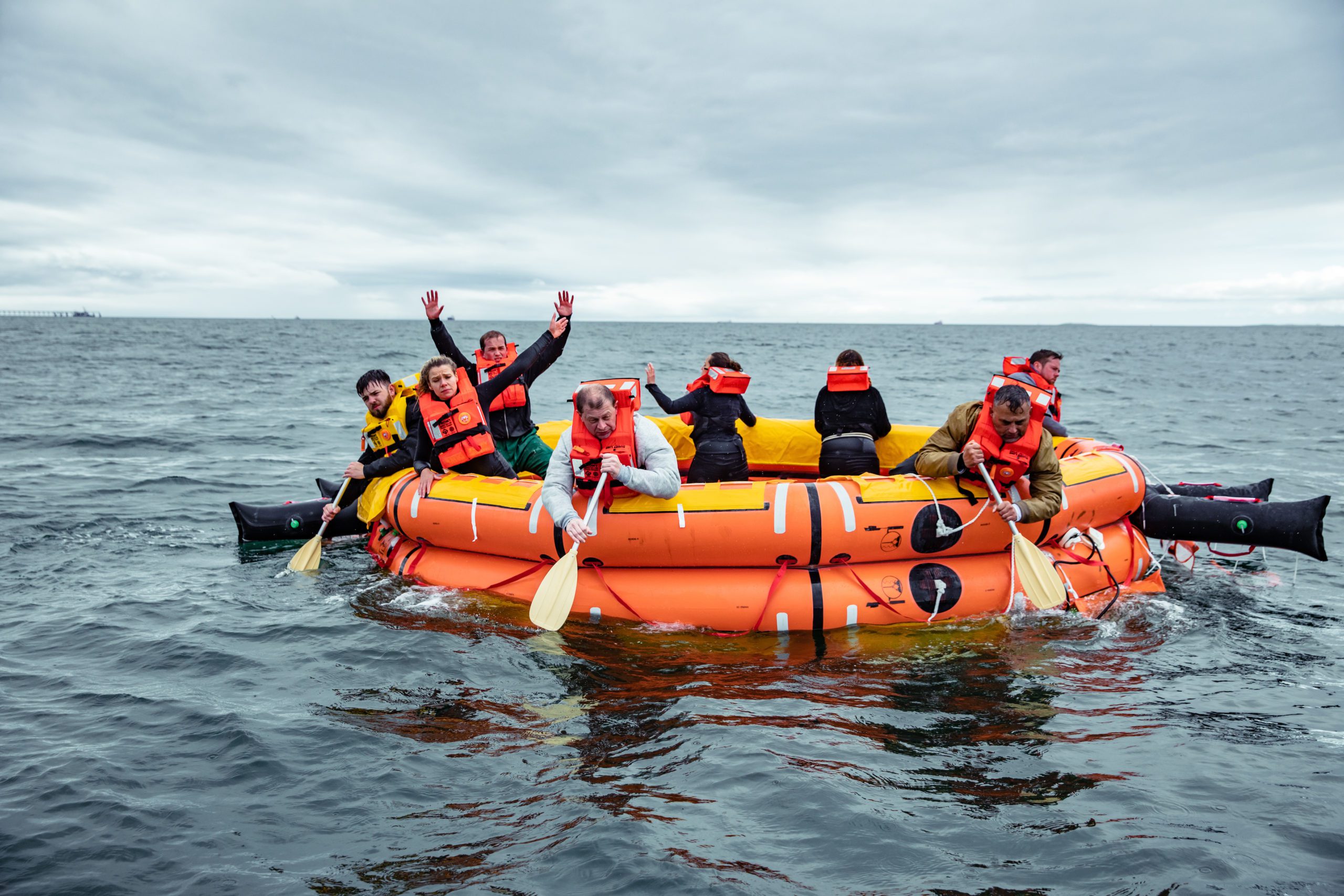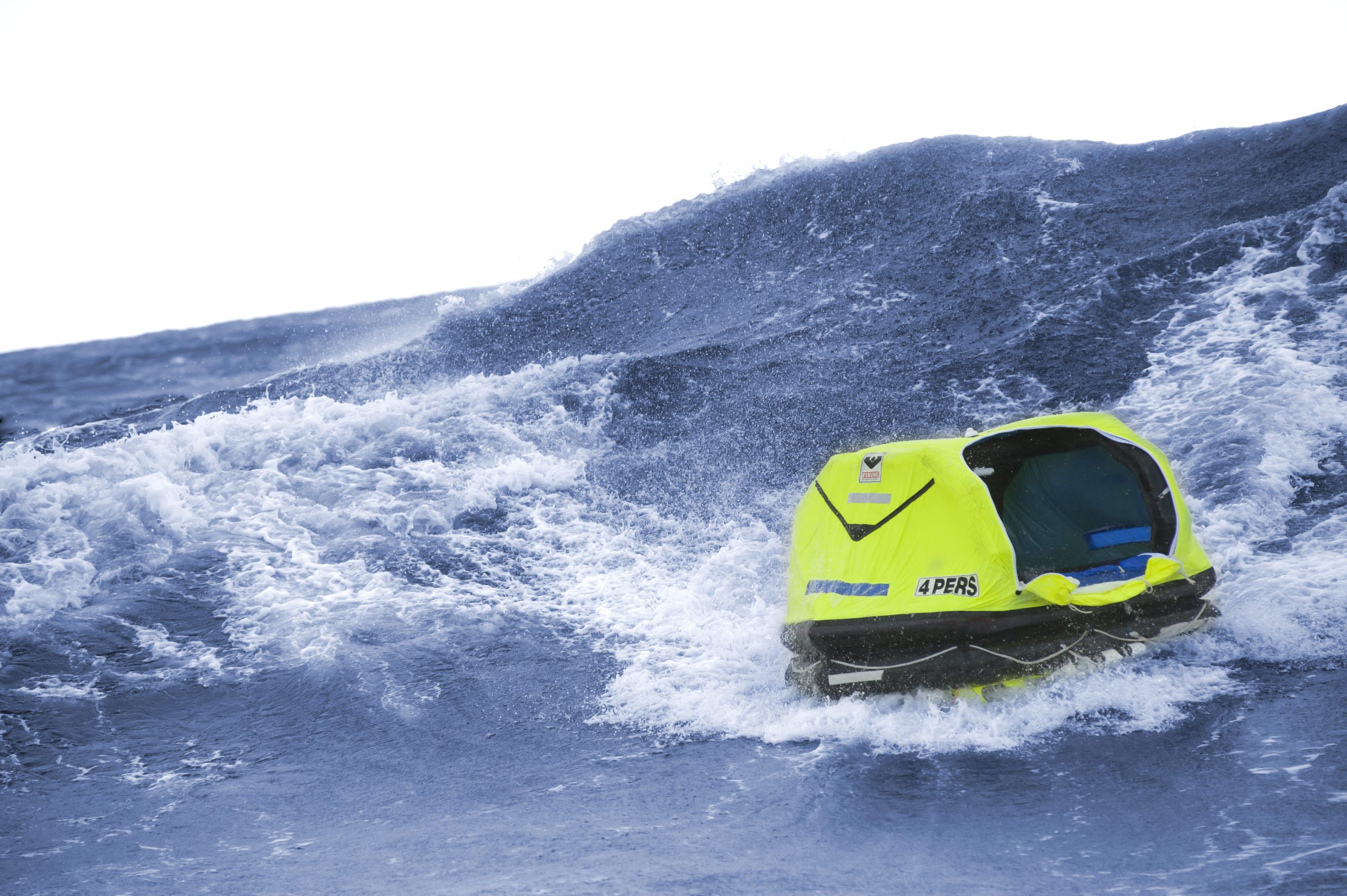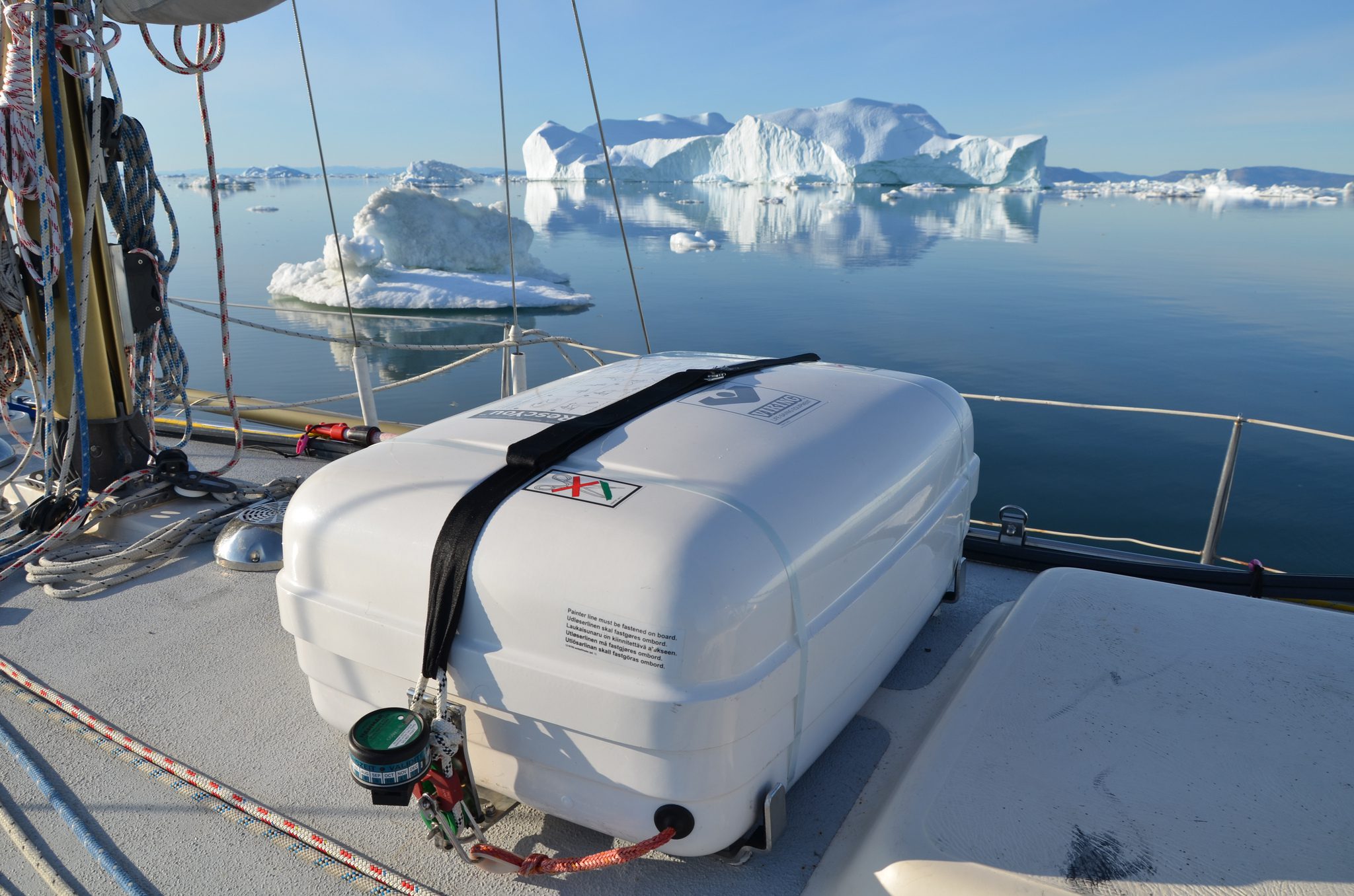 Servicing Eastport ~ Bar Harbor ~ Searsport ~ Bucksport ~ Rockland ~ Boothbay Harbor ~ Portsmouth, New Hampshire
Message Us
Get In touch below. Ask Any Question or Request a Product.
Open Hours
M-F: 8am - 5pm Portland, ME
M-F: 8:30am - 4:30pm Ellsworth, ME