ABOUT CHASE LEAVITT & CO.
Our history, story, and mission.
World-Renowned leaders in the Maritime Industry 
Founded in 1854 by Capt. William Leavitt, Chase, Leavitt & Co. has been a long-time leader in the maritime industry. Back in the days of schooners and full-rigged clippers, we chartered and managed oceangoing vessels trading throughout the world. In our early inception, we represented as Ship Agents, vessels trading in the West Indies bringing molasses into Portland, Maine to be distilled into rum.
Today, Chase, Leavitt & Co. is world-renowned within the maritime industry and continues to build its reputation for stability and efficiency – competently navigating through the subtleties of international commerce. Now, under the fifth (5th) generation of the Leavitt Family, the tradition of having experienced Mariners at the helm of Chase, Leavitt & Co. continues today. As we can attest, our longevity and successful business model in providing Port / Ship Agency Services uniquely qualify Chase Leavitt & Co. as the leader in Maine's Maritime Industry – unsurpassed by any of our national competitors!
To better serve our merchant's vessels, recreational sailors, and commercial fisherman, Chase, Leavitt & Co. has established both a Retail and Marine Safety Department.  Our retail division, also known as The Chart Room, provides a wide range of products and services for both the recreational and professional boater.  The Chart Room sells a complete line of domestic and international nautical publications and nautical charts – to include,  National Oceanic and Atmospheric Administration (NOAA), British Admiralty, OceanGrafix Print on Demand (POD, NGA, Bathymetric), Canadian Hydrographic Service (CHS), Imray, Richardson MapTech, NV-Charts, Explorer Chartbooks, and Waterproof Charts.  Additionally,  navigational resources are books on how to, voyaging and cruising travel guides, boating safety, professional mariners, celestial navigation, sailing, weather guides, tables, almanacs, atlases, boat handling, seamanship, logbooks, marine electronics, GPS, radar and more. Also navigation tools by Weems & Plath and Davis. Last we have courtesy flags.
The Chase, Leavitt & Co., Marine Safety Department is the largest facility north of Boston which is certified to offer comprehensive sales, servicing, repacking and repair of all major life raft brands to include Avon, Crewsaver, DBC, DSB, Elliot, Givens, Revere, RFD, Plastimo, Switlik, Viking, & Zodiac.  Our marine safety and survival staff are professionally certified by DBC Marine Safety Systems Ltd, DSB Deutsche Schlauchboot GMBH, Givens Marine Survival Company Inc., Revere Supply Company, RFD Beaufort Inc, RFD Beaufort Limited, RPR Buoy Rafts, Switlik Parachute Company, and Viking Life-Saving Equipment and as such, can attend to all your life raft needs.
In addition, Chase, Leavitt & Co. offers inflatable boat sales and servicing and extensive boats and parts stock such as Achilles, Avon, Halkey Roberts, Bixler's, C-Level, Leafield, McNett, St.Croix Davits, Walker Bay, Weaver Industries and Zodiac. We are a complete on-site service and repair center as well as an authorized warranty service center.
To better serve our Down East and Northern Maine customers, Chase, Leavitt & Co. has its Ellsworth, Maine location for sales and service of both liferafts and inflatable boats. Throughout our nearly 160 years of existence, Chase, Leavitt & Co. headquarters has been located on the waterfront in the Port of Portland, Maine.   Our company reach, however, extends throughout all the major ports of Maine and New Hampshire.
Established in 1854, a Family- and Maine tradition.
Chase, Leavitt & Co. was established in 1854, and served as Agents for ships coming into the port of Portland, Maine from around the world.
Captain William Leavitt (1824-1911), was the first Leavitt at the helm of the firm, and was followed by his son, William Leavitt., Jr., and then Ralph Leavitt, who was instrumental in the founding of Maine Maritime Academy when he was a Maine State Senator.  Ralph's son, William "Bill" Leavitt took over the firm in the 1960's.  He started "The Chart Room", as many ships coming to Portland were requesting charts of the world's oceans.  Later on, the ships were also looking for a place to have their life rafts serviced, and Bill opened the first life raft service station in Maine in the 1970's.  Bill's son Jon began working for Chase, Leavitt in 1986, and is now at the helm.  Chase, Leavitt opened the second life raft service station in 1997 in Ellsworth to serve mariners from the Down East area of Maine.  Both locations also offer marine safety and survival equipment to a customer base comprised of commercial fishermen, yachtsmen, ferries, tugboats and whale watching vessels.
Here we are, 166 years later.  Although the majority of our operations have shifted to marine safety and survival equipment, we still serve as Agents for cruise ships coming into Maine ports ranging from Eastport to Portland, and freighters coming to Portland and Searsport with cargos varying from salt to components of wind mills.  Chase, Leavitt has altered its course over the years which has enabled the company to remain healthy for generations to come.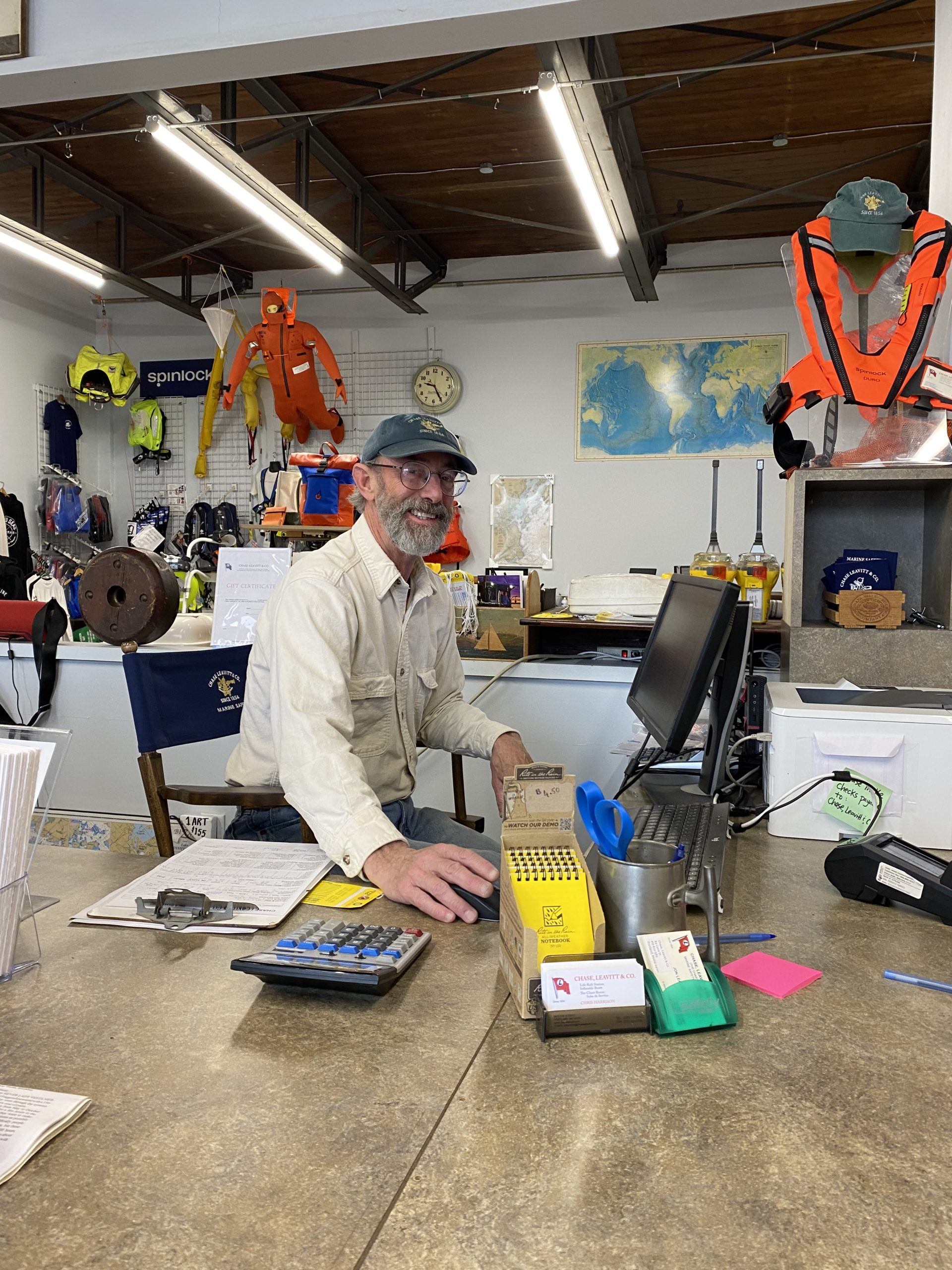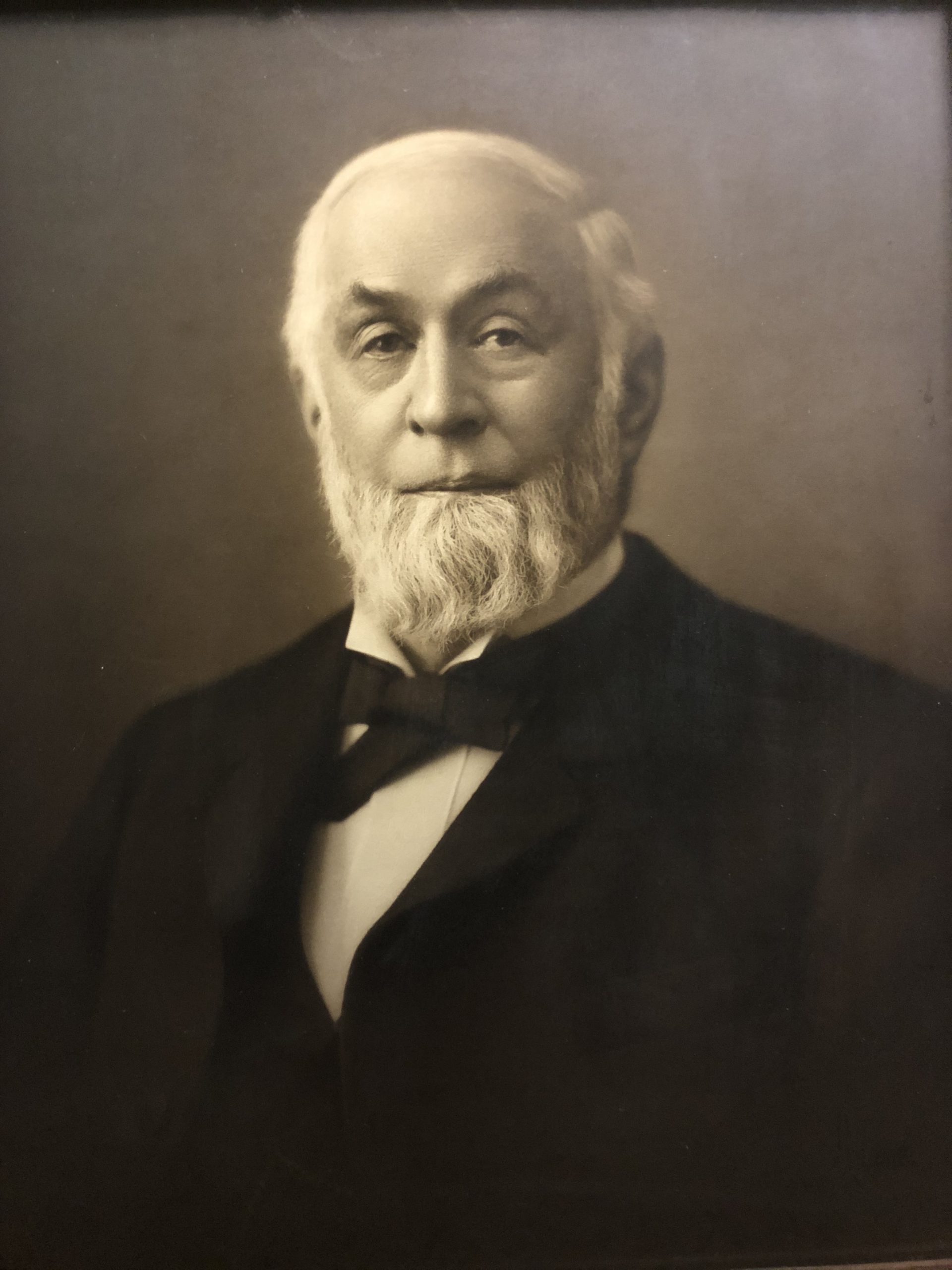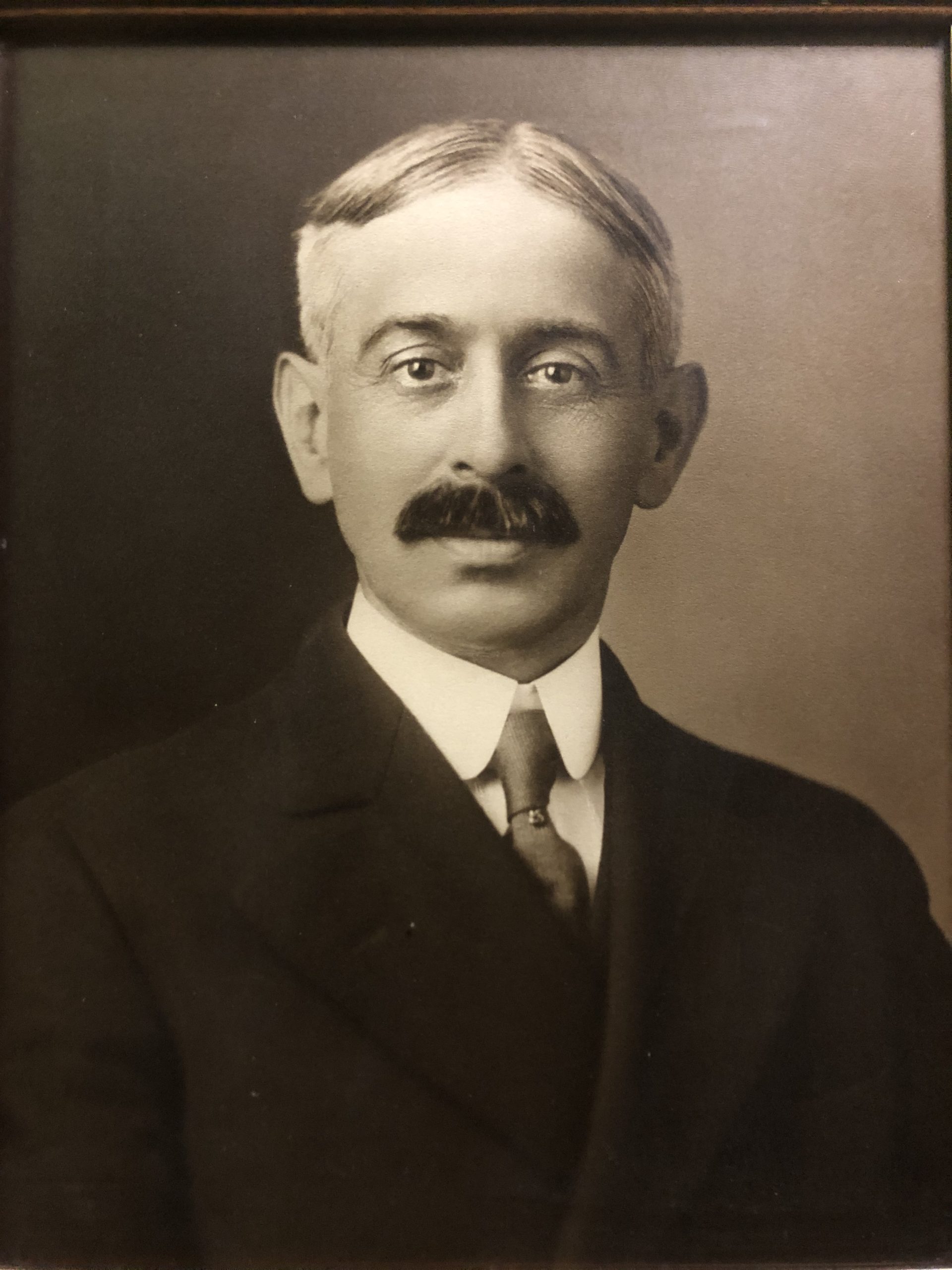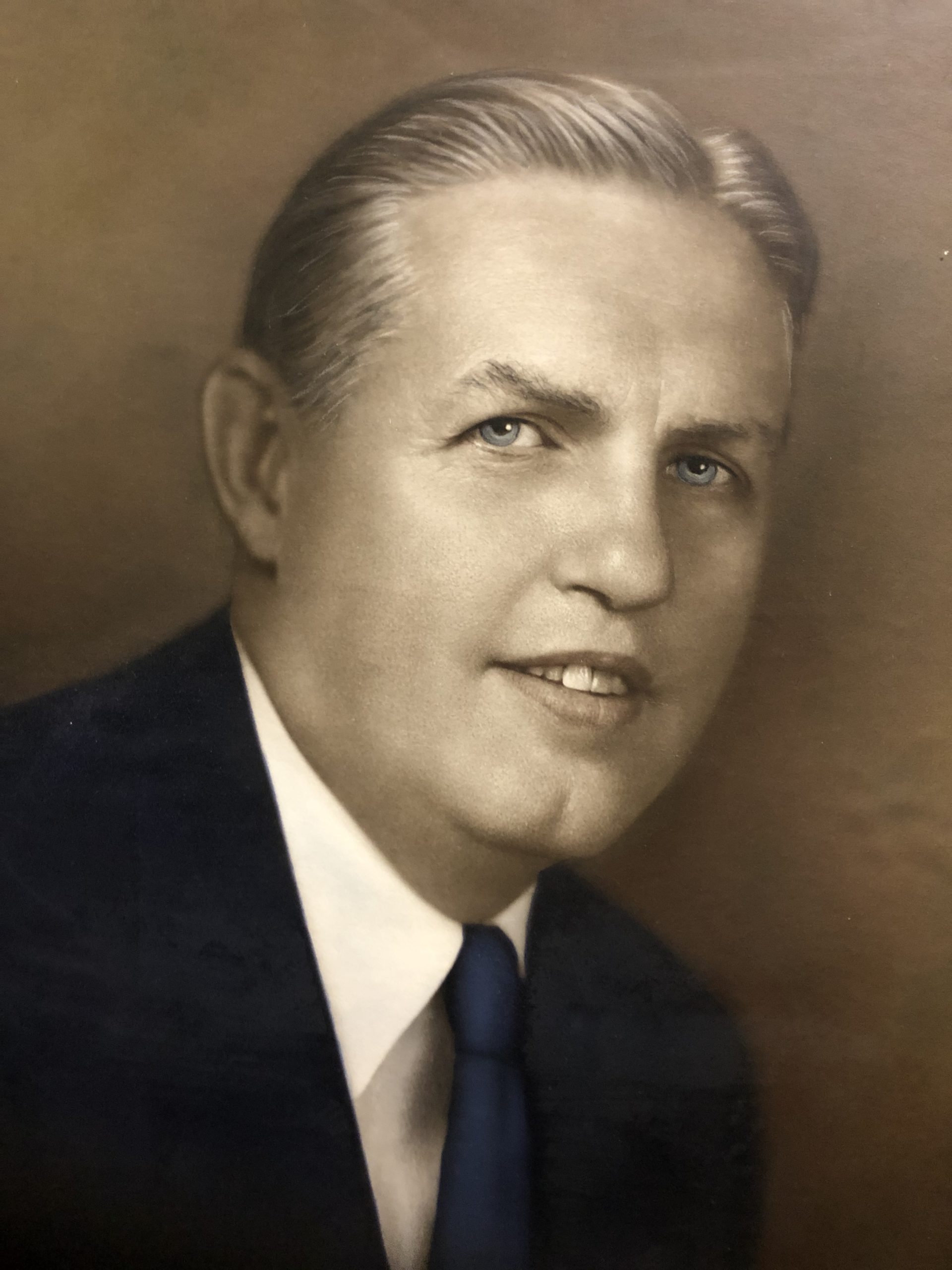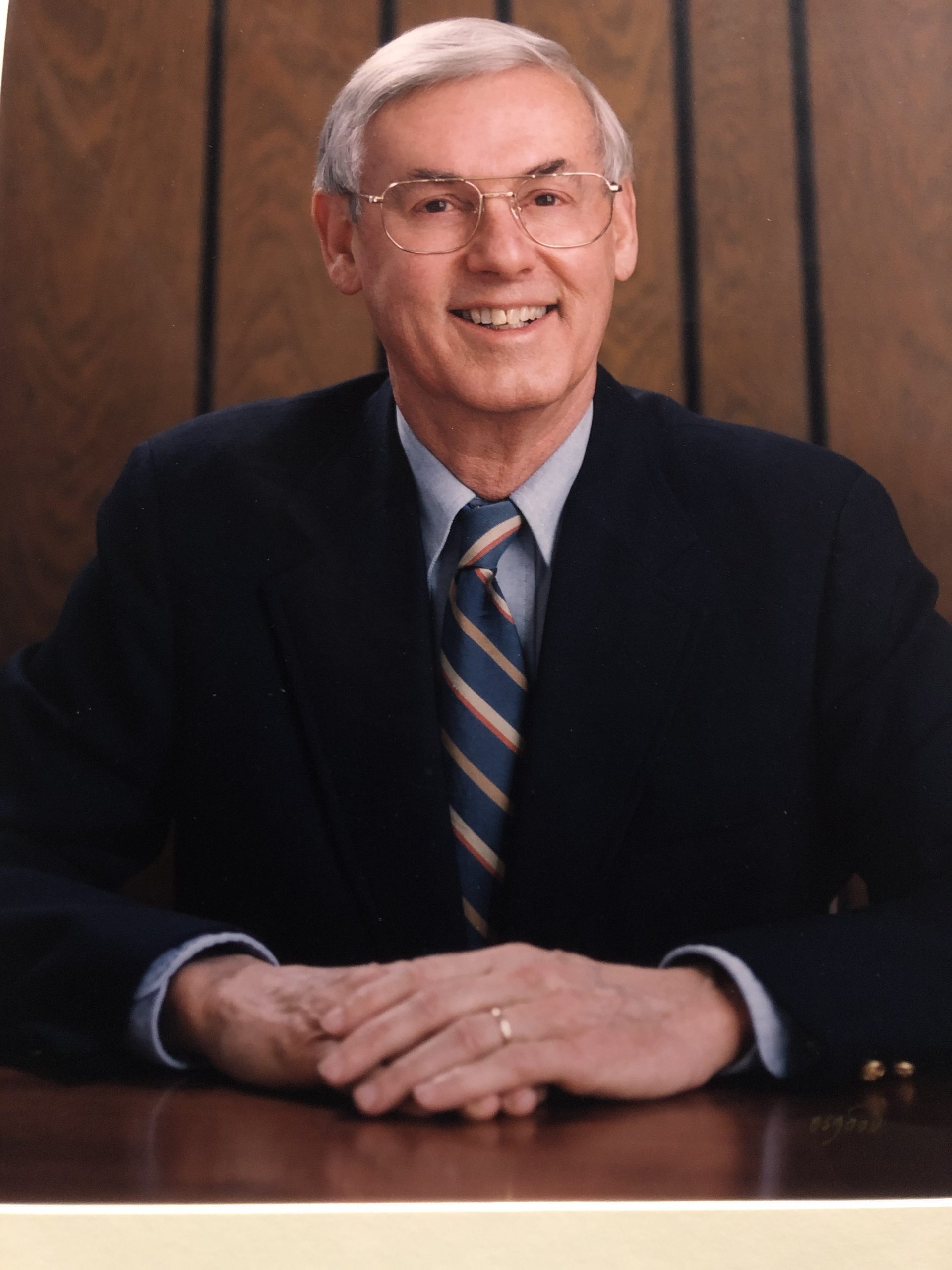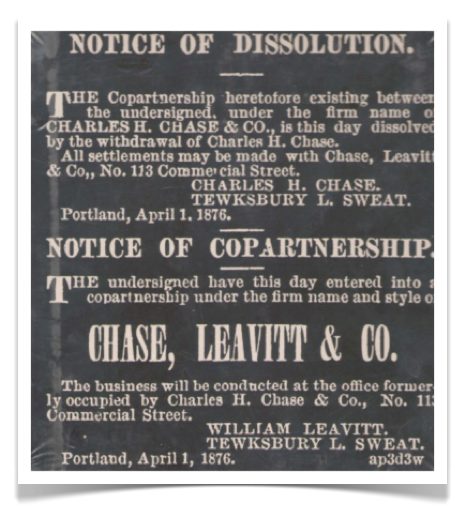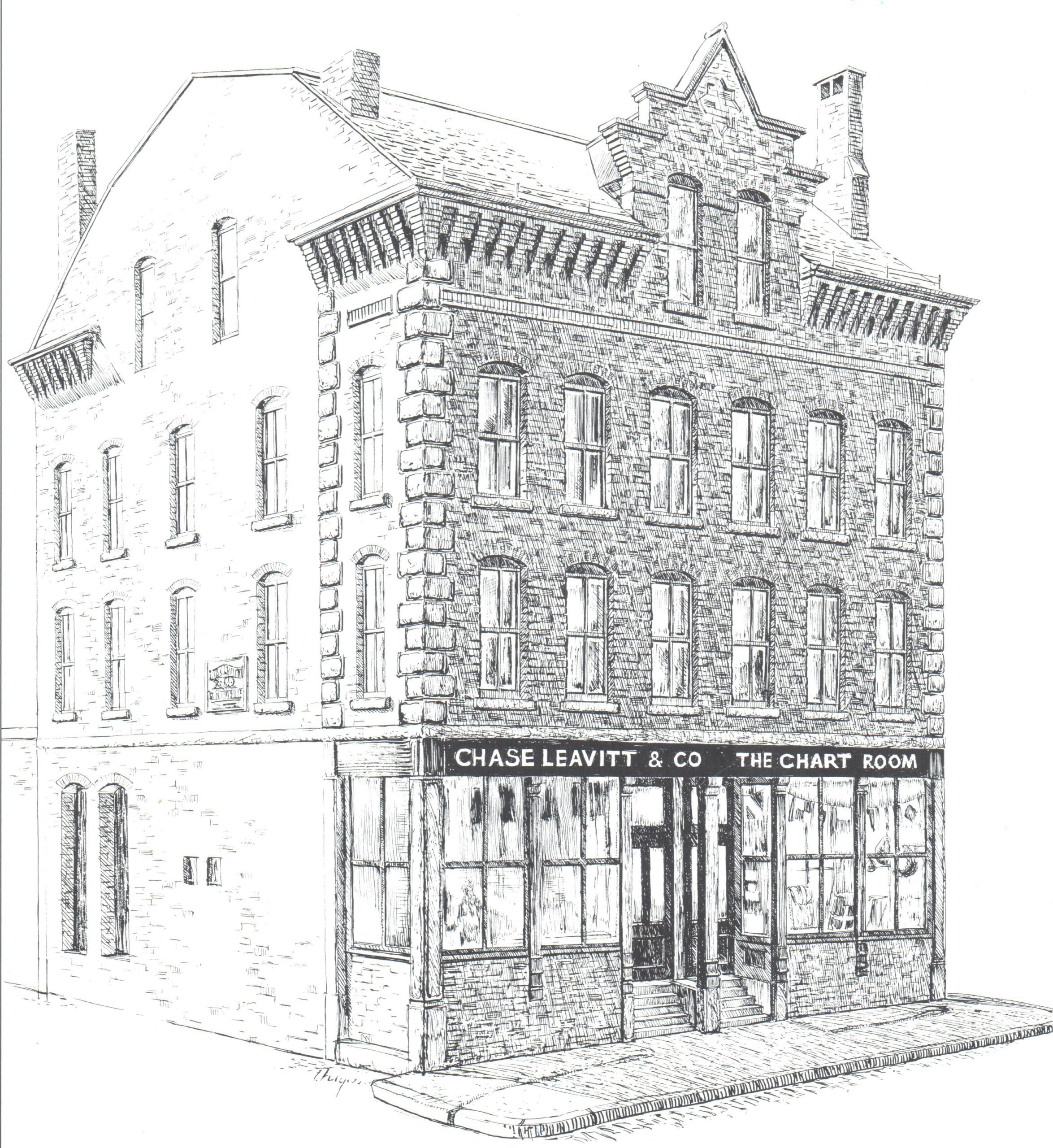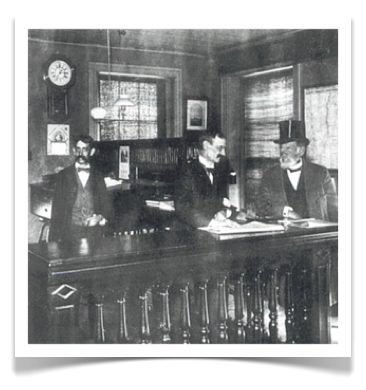 Our Mission
Chase, Leavitt & Co. was founded on a passion for the ocean and care for all mariners. The Leavitt family prides themselves on their heavy involvement in our waterfront community all across Maine dating back as far as the 1800s. Although our company has grown and altered to stay relevant and trusted a few core founding principles continue to remain the same. The safety of every mariner, both commercial and recreational, is our first and utmost priority followed by a dedication to our clients and ensuring the highest level of customer service possible. 
Keeping you and your crew safe in the Gulf of Maine.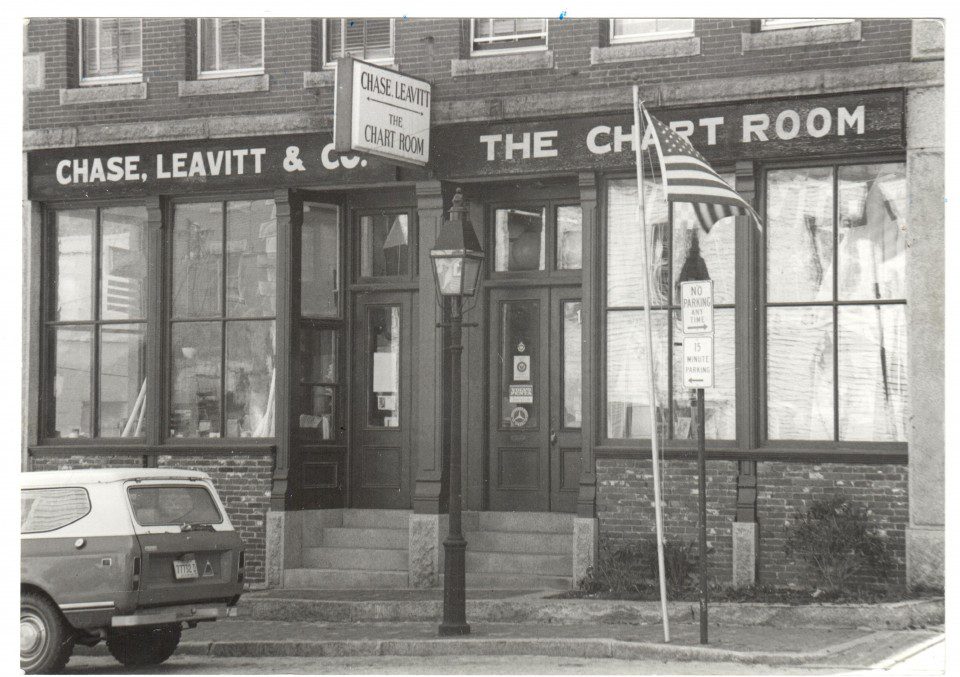 Chase, Leavitt & Co. serves both professional mariners and recreational boaters throughout the Gulf of Maine and beyond. We continuously work on delivering quality and timely service. Marine survival equipment is the strongest focus with two liferaft service stations and factory-trained technicians leading the way. We sell and service all marine-related products and safety equipment including liferafts, inflatable boats, electronic communication devices, Man overboard systems, immersion suits, and more. We also have an established "Chart Room" which is a center for navigational resources.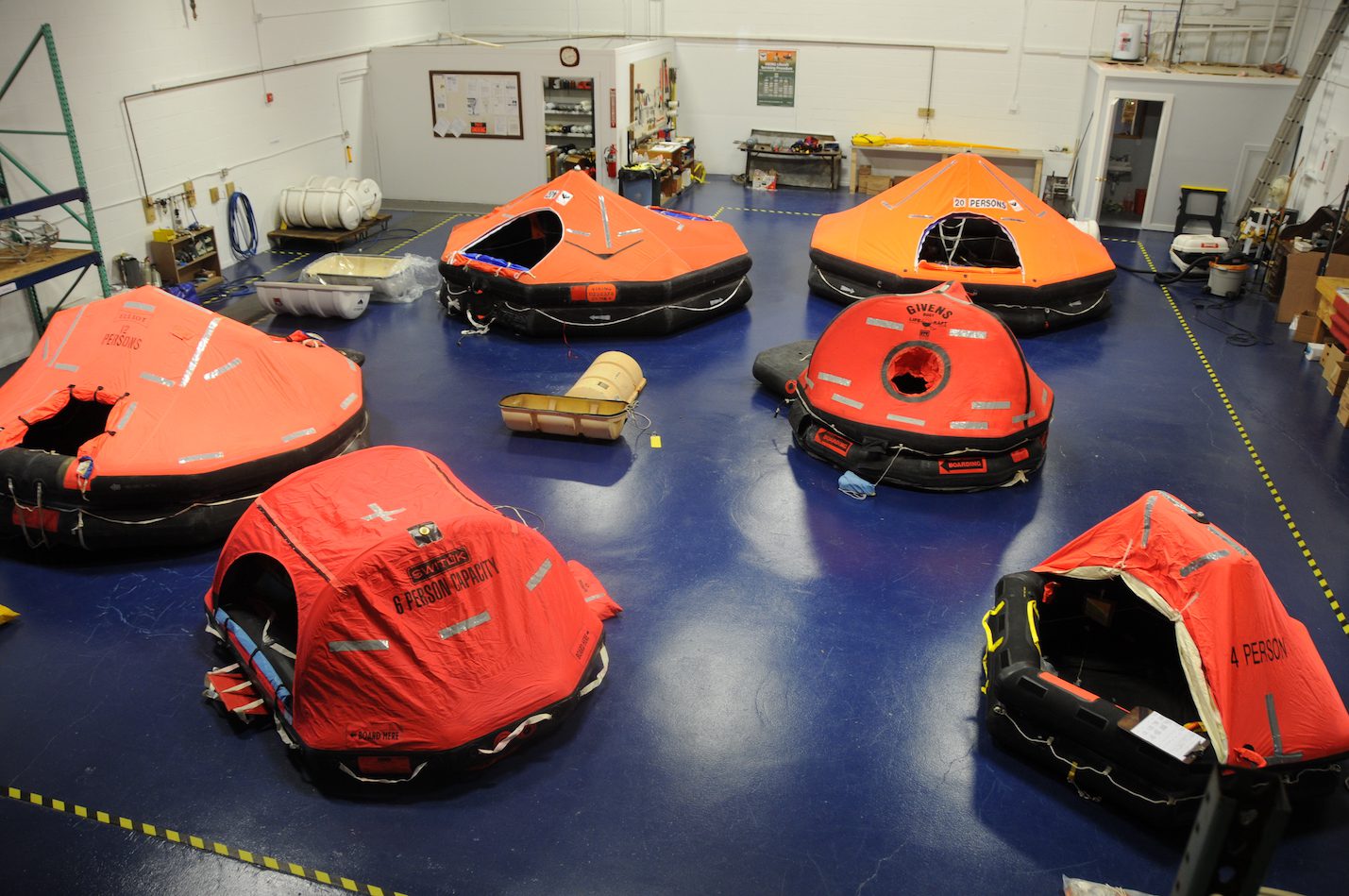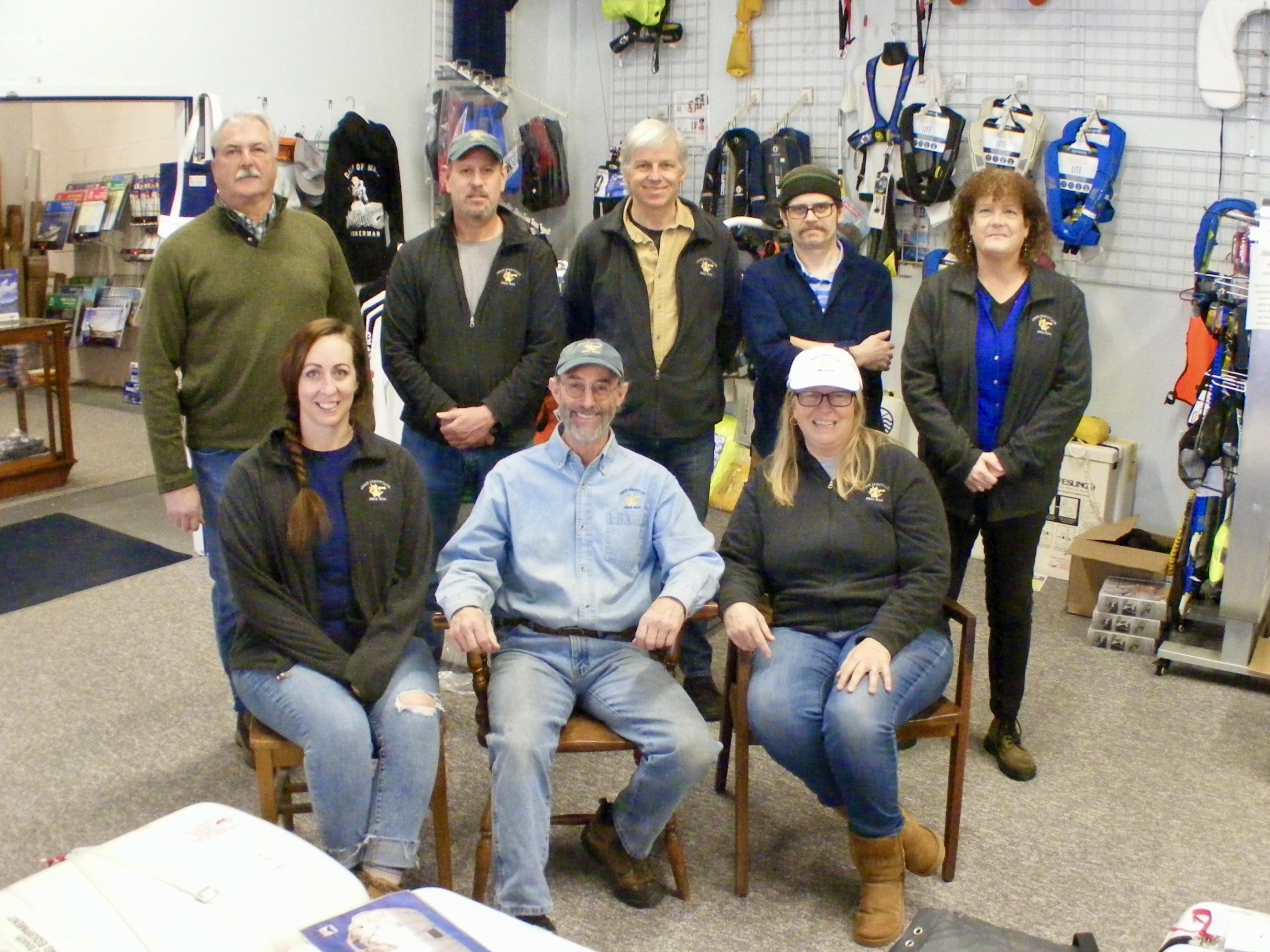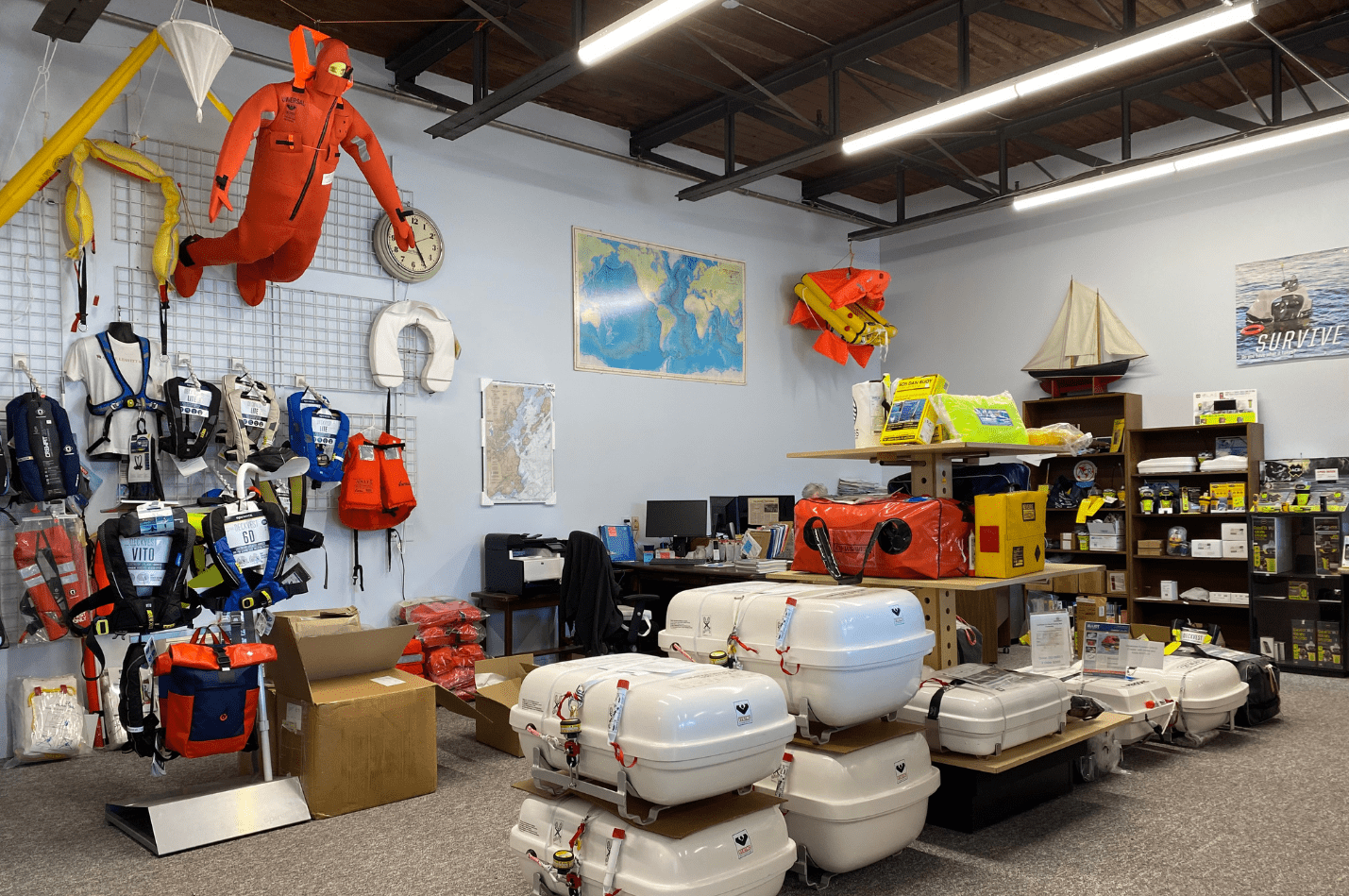 Ship Agency & Marine Cargo Surveys
The Chase, Leavitt & Co. Steamship Agency is committed to providing professional Agency expertise to fully represent the best interest of our clients making port calls to Maine and New Hampshire.  Our Staff is quite proficient in coordinating with local businesses, regulatory agencies, and port authorities – having a comprehensive understanding of pertinent documentation regulations required for a successful port call.  We at Chase, Leavitt & Co. pride ourselves in providing cost-effective and efficient port calls through our many years of maritime exposure and interface with port officials and suppliers.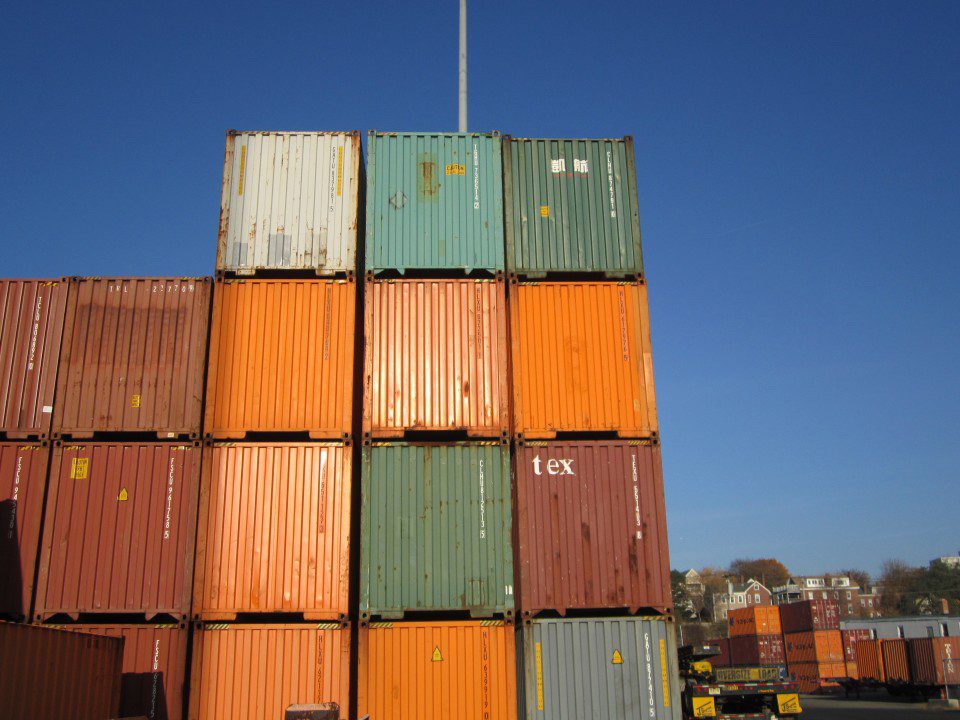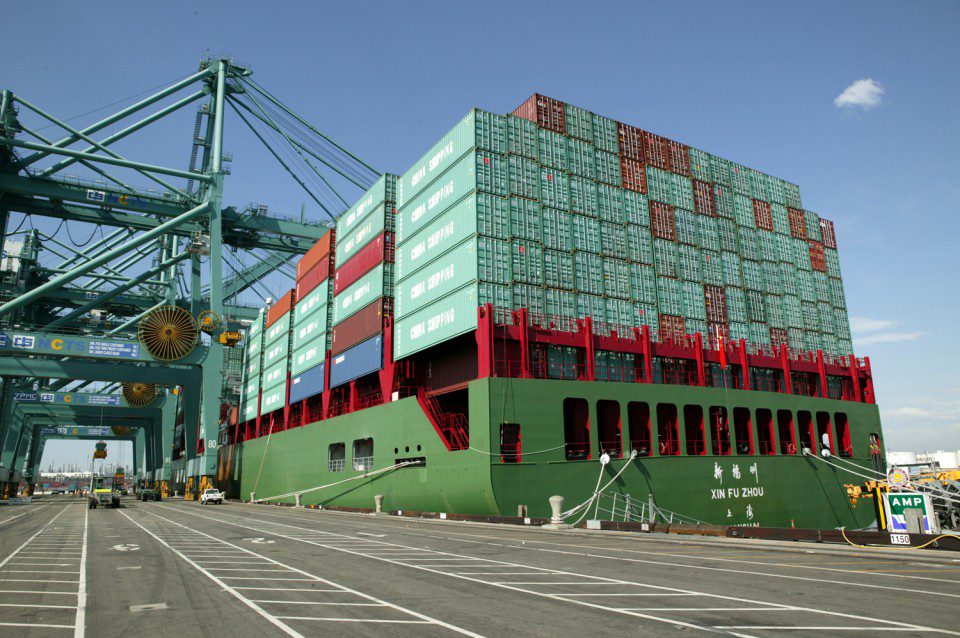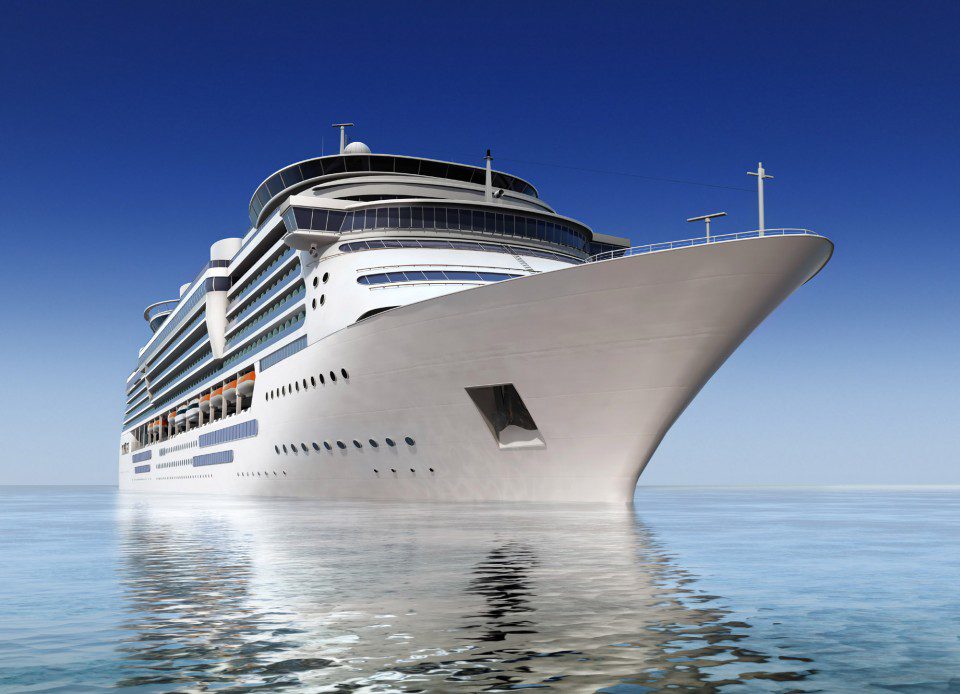 Servicing Eastport ~ Bar Harbor ~ Searsport ~ Bucksport ~ Rockland ~ Boothbay Harbor ~ Portsmouth, New Hampshire
Message Us
Get In touch below. Ask Any Question or Request a Product.
Open Hours
M-F: 8am - 5pm Portland, ME
M-F: 8:30am - 4:30pm Ellsworth, ME