LIFE JACKETS
Sales and Service in Portland and Ellsworth, Maine
Providing and Servicing Life Jackets in the Gulf of Maine
A personal flotation device (PFD; also referred to as a life jacket, life preserver, life vest, buoyancy aid, or flotation suit) is a piece of equipment designed to assist a wearer in keeping afloat in water. Life jackets provide buoyancy when you are no longer able to keep yourself afloat due to fatigue, injury, or cold.
It's more than just having a life jacket aboard; it is crucial to have one that fits appropriately and is suited buoyancy, the activity you are doing, and for your swimming experience level. There are 5 types of US-approved life jackets, Offshore Life Jackets, Near- Shore, Flotation Aids, Throwable Devices, and Special-use Devices. Lifejackets come in many sizes, shapes, colors. Choosing one that fits properly will make the difference when you are in a man overboard situation. 
Need direction on figuring out which PFD's are best for you and your crew? We invite you to come in and shop our products and connect with our experienced staff for a fitting, navigating buying in bulk for a crew or select the perfect one for your self.
The best life jacket is one that you will wear!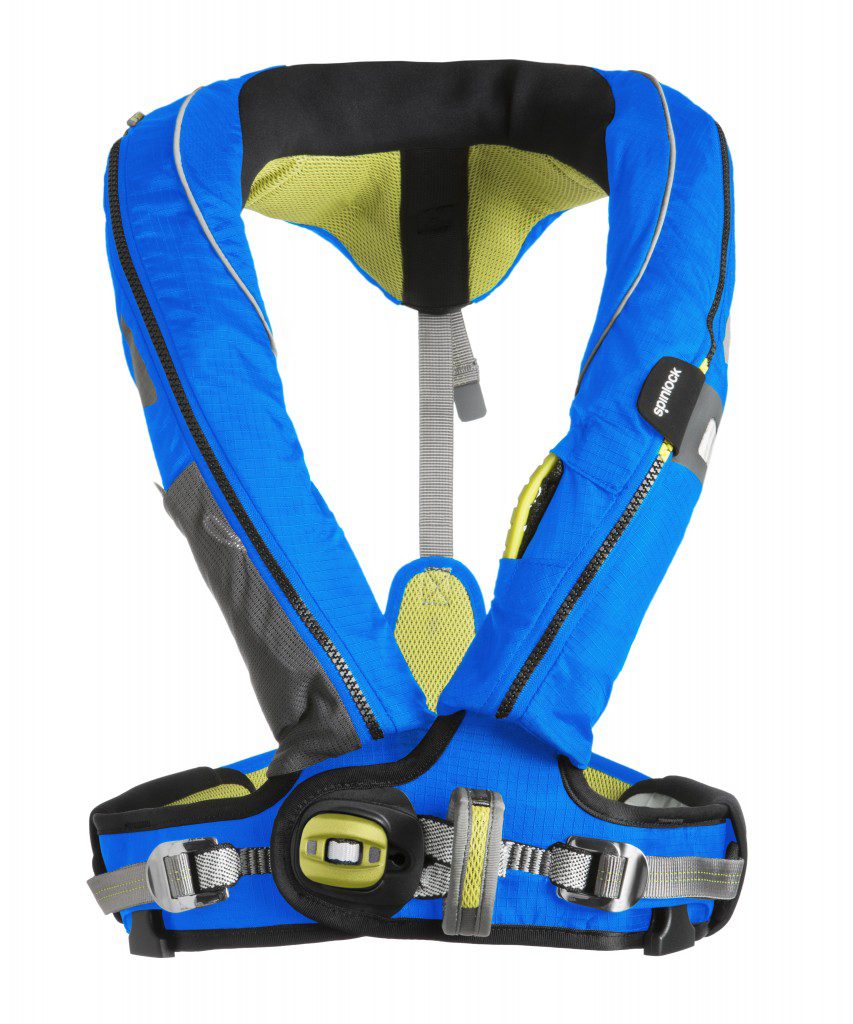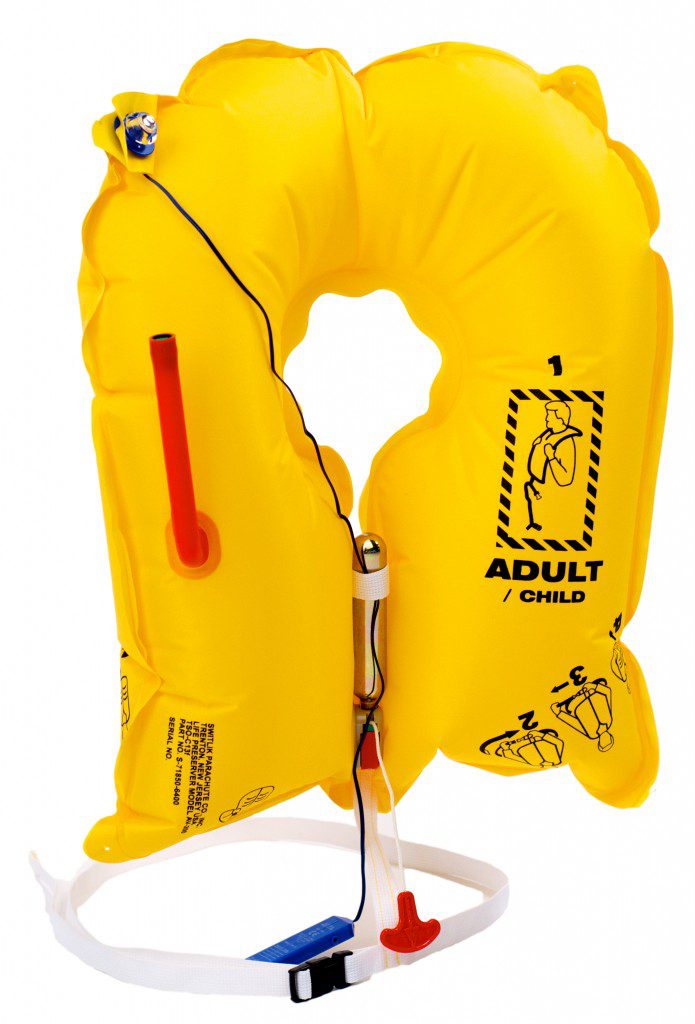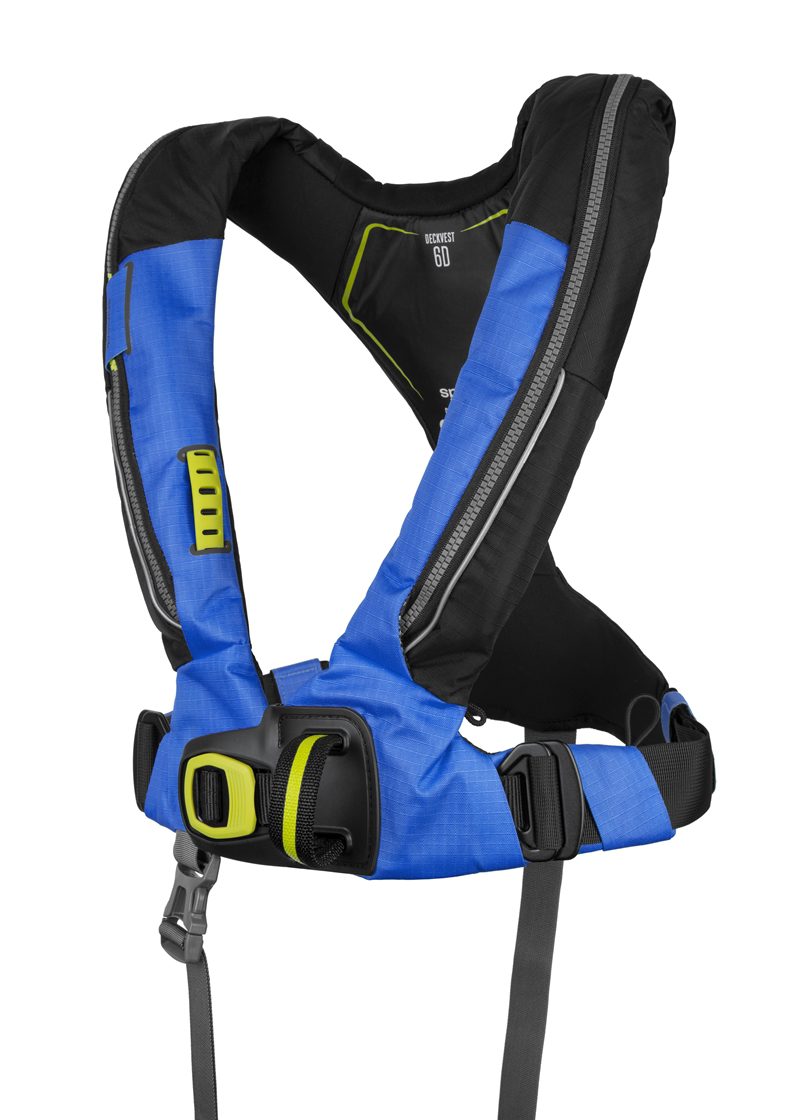 Life Jacket Service Requests
At Chase Leavitt & Co. we service most Life Jackets. Floatation gear is a crucial part of safety equipment even if you are just recreationally boating not far offshore. Contact us today to have your life jackets serviced here in Portland, Maine.
Our team of factory-trained and certified service technicians are the foremost experts in marine safety outfitting. For decades we have serviced all the major brands of safety service products, with the strictest testing in the business.
With over 100 years of experience and strict enforcement of continued factory training for all of our technicians, Chase Leavitt & Co. is one of the longest standing and most trusted marine safety equipment servicing facilities in Maine. We are experts in servicing life jackets to ensure your safety on the open waters. 
Our service includes inflatable life jacket testing and refitting for many different marine safety equipment brands including SOLAS Spinlock, Kru, Sospenders, Mustang, Crewsaver, and more.
You focus on what you do best and will focus on keeping you safe. 
During Our Service we check:
– Bobbins
– Hydrostatic mechanism
– Capsules
– Pills
– Batter Dates
– Test AIS
– Expiration date of lights
– Light Batteries (if applicable)
Servicing Eastport ~ Bar Harbor ~ Searsport ~ Bucksport ~ Rockland ~ Boothbay Harbor ~ Portsmouth, New Hampshire
Message Us
Get In touch below. Ask Any Question or Request a Product.
Open Hours
M-F: 8am - 5pm Portland, ME
M-F: 8:30am - 4:30pm Ellsworth, ME