ELECTRONIC COMMUNICATION DEVICES
In Portland and Ellsworth, Maine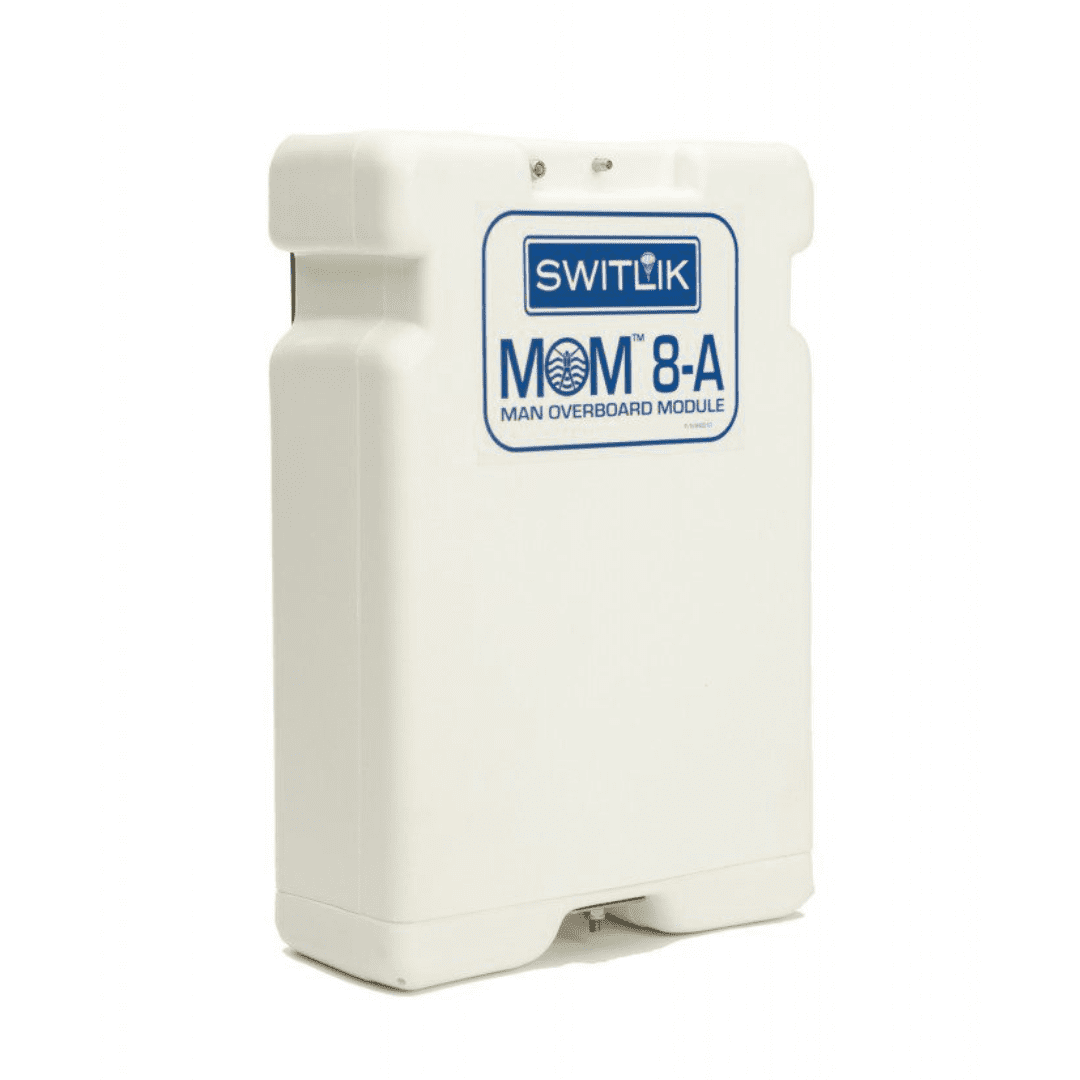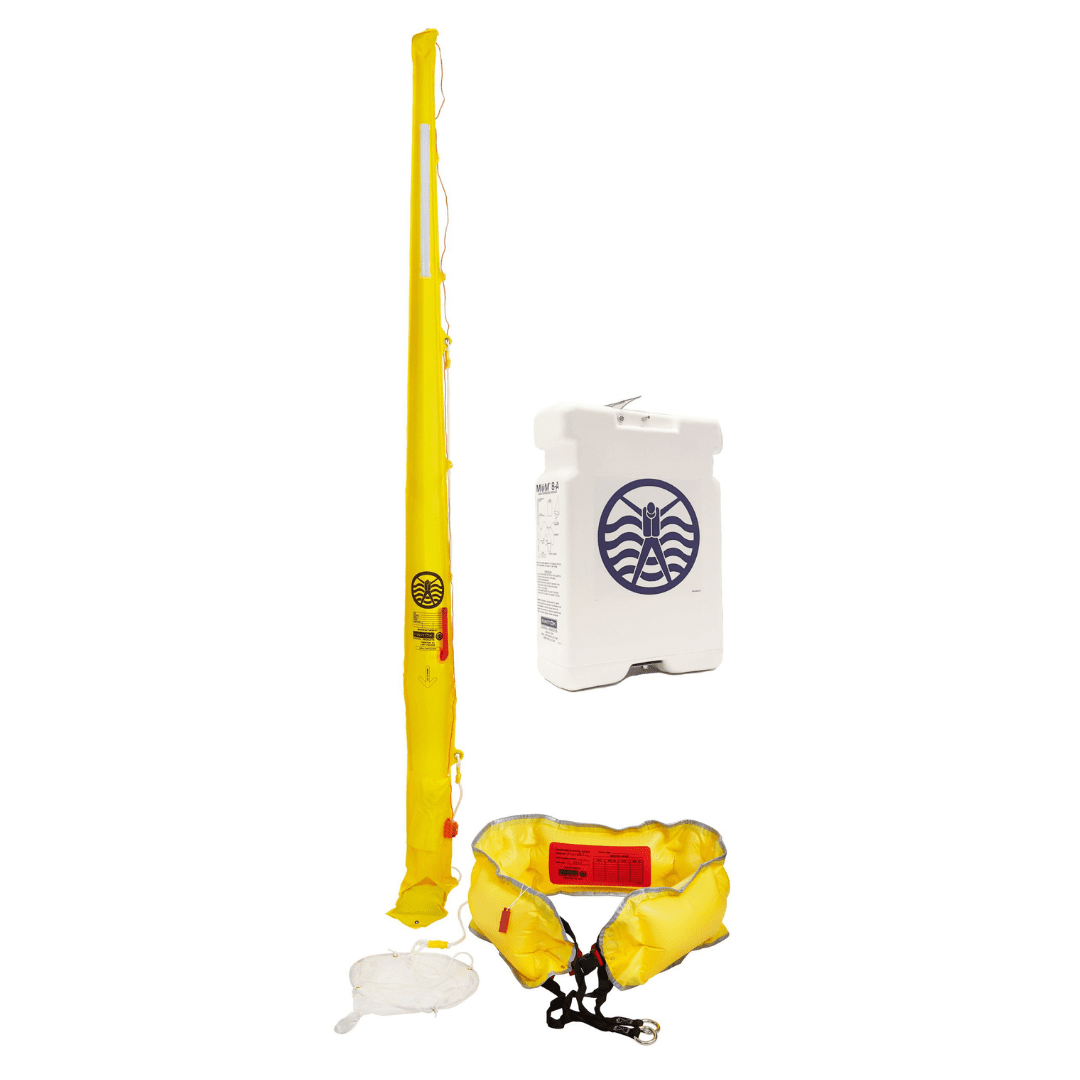 EPIRB, PLB, & AIS-MOB DEVICES
EPIRB
An EPIRB (Emergency Position Indicating Radio Beacon) is used to alert search and rescue services that there is an emergency on your vessel. The EPIRB is a tracking signal that can help search and rescue services locate vessels in distress. When activated, it transmits a coded message on the 406 MHz distress frequency, which is monitored by the COSPAS-SARSAT satellite system. 
Types of ERIPBs:
COSPAS-SARSAT– EPIRBS under the COSPAS-SARSAT system work on the 406.025 MHz and 121.5 MHz band and are applicable for all sea areas.
INMARSAT E– 1.6 GHz band is the one which this EPIRB works on. These are applicable for sea areas A1, A2 and A3.
VHF CH 70– This works on the 156.525 MHz band and are applicable for sea area A1 only.
It is a requirement to have at least one on each vessel. Make sure to consult your local regulations to make sure that there are no additional requirements for the size of your ship.
PLB
Personal Locator Beacon (PLB) is used to alert search and rescue that a person is in danger and in need of assistance. It is a smaller version of an EPIRB and works on the 406HMz band. These pocket-sized personal Locator Beacons are easy to grab and are small enough to keep on you in case of an emergency. These distress signals are monitored by SARSAT & NOAA (National Oceanic and Atmospheric Administration).
MOB
Man Overboard Safety Devices are wearable devices that send a wireless signal that someone has fallen overboard and activates an audible alarm. Different MOB's have varying features. Make sure to do your research or consult one of our experienced local professionals at Chase Leavitt. 
Features to observe when choosing your device: 
Water Activated
Strobe Light
Engine Cut Off
Wristband
Fob
Pairing Capacity
AIS
Automatic Identification System's (AIS) are automatic tracking systems to help monitor the waters around you even if other boats and vessels are not in visible range. They also allow maritime authorities to track and monitor vessel movements. AIS's are a fantastic tool to help you navigate the waters. Not only do they provide the location of other vessels, but they provide size, the speed they are traveling, and the projected point of contact if you are to cross paths along with other detailed information that could be important in an emergency situation. 
CHASE, LEAVITT & CO. IS AN AUTHORIZED BATTERY REPLACEMENT CENTER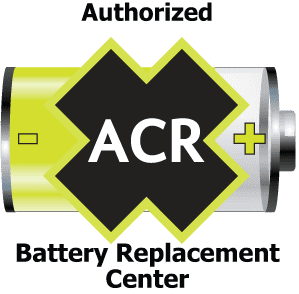 EPIRB, PLB, & AIS-MOB SERVICE & INSPECTION STATION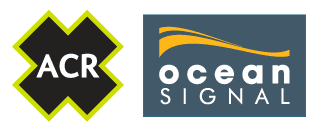 Staying safe as a recreational or commercial boater is largely reliant on having the proper electronic communication systems aboard. We service all GPS-enabled Emergency Position Indicating Radio Beacon (EPIRB) and Personal Locator Beacons (PLBs) at our servicing facility in Portland, Maine.
It can be terrifying to picture yourself or your crew actually needing one of these compact but powerful devices- however in the event that they are needed ensuring proper battery life can be a life-or-death situation. 
Once these devices are activated, either manually or automatically by submersion in water, 406 MHz GPS-enabled EPIRBs broadcast a SOS Signal repeatedly with integrated GPS location from any point for 48 hours continuously. PLBs signal for a minimum of 24 hours and are not water activated but act as an EPIRB.
The signal is then received by satellites which will identify the position on a specified band to locate a life raft, lifeboat, ship, or people in distress within a few hundred yards in mere minutes. Our servicing facility in Portland, Maine, and all of our technicians are fully certified and trained as well as being USCG approved. We are an authorized EPIRB and PLB battery replacement center for ACR and ocean signal. We always use high-quality replacement batteries and take every inspection and replacement as seriously as we would if our family members were aboard your boat. We understand the responsibility that comes with keeping you and your crew safe.
We start with a series of test before beginning the process of servicing your electronic communication devices:
– Before the unit is opened we perform a visual inspection looking at the antenna and its gasket, lanyard and ensure the tamper switch is intact.
– Visual inspections are the first step in this series of testing- we make sure that the tamper switch is intact, followed by checking the antenna, gasket, and lanyard before opening the unit. 
– We check the devices to ensure they will not activate in the bracket.
– We always match the unit ID to the test report, while double-checking the serial number, and country before beginning the service. 
Once we have completed the visual tests, we begin replacing the battery by using an anti-static mat.
– We inspect for signs of water intrusion after opening the device.
– We replace the battery before reassembling the unit.
– We install and grease the gaskets.
– We assure air retention through a pressure gauge that attaches to the unit.
– To ensure the unit is opening properly, we test it by opening the device.
Make sure the unit is ready for inspection and service:
– Make sure the unit is registered!
– Monthly self-testing is very important
– Be sure the batter is in date
– Check hydrostatic release, and inspect for any cracks or corrosion.
Service Includes:
– EPIRB/PLB Battery Replacement
– Printed Test Report
– Beacon Testing 406 and Homing Signal Test
– Full GPS Test (shows latitude and longitude on the test report)
– Reprogramming
– Shore Base Maintenance (Report)
– HEX ID Confirmation
EPIRB/PLB Battery Replacement & Inspection Service is limited to the continental US. If your EPIRB needs to be reprogrammed to another country, please call and provide the required information. Please be advised that Chase Leavitt does not register EPIRB's and PLB's, but we'll be glad to help if needed. Please allow 5-10 business days upon receipt for replacement and return shipment. Credit cards will not be charged until your EPIRB has been shipped from our warehouse.
Servicing Eastport ~ Bar Harbor ~ Searsport ~ Bucksport ~ Rockland ~ Boothbay Harbor ~ Portsmouth, New Hampshire
Message Us
Get In touch below. Ask Any Question or Request a Product.
Open Hours
M-F: 8am - 5pm Portland, ME
M-F: 8:30am - 4:30pm Ellsworth, ME